Menomonee Falls Radon
Radon Mitigation and Testing
Guaranteed to Last a Lifetime
Service Available 7 days a week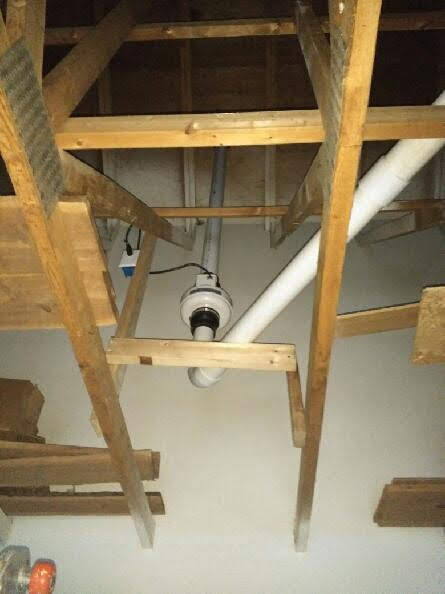 Menomonee Falls Radon Mitigation & Radon Testing services, Wisconsin. Top Environmental consultant WI measuring & sampling levels for remediation system parts installations. Looking for BEST radon mitigator near me? Sump pump service provided with remediation. When it comes to measuring or reducing radon, designing most concealed area to install basement system or outside fan installation. Our radon mitigation systems fans reduce gas below EPA acceptable levels. We sample radon & measure peculators to determine radon level. Certified homes, multi-family institutions commercial buildings. Radon is 2nd cause of lung cancer in United States. We are #1 U.S. radon test business, serving Germantown to West Bend, Hartford to Mequon (262) 955-6696
Menomonee Falls Radon Mitigation & Radon Testing services, Wisconsin. Top Environmental consultant WI measuring & sampling levels for remediation system parts installations. Looking for BEST radon mitigator near me? Sump pump service provided with remediation. When it comes to measuring or reducing radon, designing most concealed area to install basement system or outside fan installation. Our radon mitigation systems fans reduce gas below EPA acceptable levels. We sample radon & measure peculators to determine radon level. Certified homes, multi-family institutions commercial buildings. Radon is 2nd cause of lung cancer in United States. We are #1 U.S. radon test business, serving Germantown to West Bend, Hartford to Mequon (262) 955-6696
Menomonee Falls Radon for radon mitigation and testing? Here's why-
Reducing deadly radon gas from living spaces can be challenging.  Experienced radon testing mitigation really does make the difference. Our team live in Waukesha county and Washington county. They are there from installation throughout our Warranty/Guarantee, as we have been for 30 years, keeping our community safe from radon. 
Guaranteed radon reduction systems after the radon mitigation system installation is essential! Here's why?
Our many years experience reducing radon at all levels, puts our clients at ease and confident that their high radon will be reduced and remediation successful, so yes, we do offer guarantee. 
In fact, over our 30 year history as Radon Mitigators, we are pleased to say, there has never been even one instance when we have not been able to reduce radon levels to below EPA recommended 4.0 pCi/l level.
Ready for a radon mitigation and testing price quote?
When you are ready to proceed or if you have any questions, we will be happy to assist you in determining what radon mitigation method is right for your property.
Waukesha County
Menomonee Falls, Colgate, Brookfield, North Lake, Stone Bank, Nashotah, Hartland, Lac La Belle, Okauchee, Town of Lisbon, Sussex, Colgate, Lake Five, Bark River, Big Bend, Butler, Chenequa, Delafield, Dousman, Eagle, Elm Grove, Lannon,  Merton, Mukwonago, Muskego, Nashotah, New Berlin, North Prairie, Oconomowoc, Oconomowoc Lake, Okauchee Lake, Pewaukee city, Pewaukee, Summit
 Bayside, Brown Deer, Cudahy, Fox Point, Franklin, Glendale, Greendale, Greenfield, Hales Corners, Milwaukee, Oak Creek, River Hills, Shorewood, South Milwaukee, Saint Francis, Wauwatosa, West Allis, West Milwaukee, Whitefish Bay.
West Bend, Germantown, Hartford, Kewaskum, Slinger, Jackson, Richfield, Addison, Cedar Lake, Barton, Erin, Farmington
Racine County
Racine, Mount Pleasant, Caledonia, Sturtevant, Union Grove, Waterford, Burlington, Brown's Lake, Wind Lake, Bohner's Lake, Waterford, North, Racine, Rochester, Wind Point, North Bay, Elmwood Park, Yorkville, Eagle Lake, Raymond.
Kenosha County
Bristol, Camp Lake, Kenosha, Paddock Lake, Pleasant Prairie, Powers Lake, Silver Lake. Twin Lakes, Wilmot.
And Other Wisconsin Counties .....
Hours:
Sunday Open 24 hours
Monday Open 24 hours
Tuesday Open 24 hours
Wednesday Open 24 hours
Thursday Open 24 hours
Friday Open 24 hours
Saturday Open 24 hours
© 2022 Menomonee Falls Radon W180 N84115, Town Hall Rd, Menomonee Falls, WI 53051 (262) 955-6696
43.16254, -88.13388 5V78+2C Menomonee Falls, Wisconsin